Kyle Westaway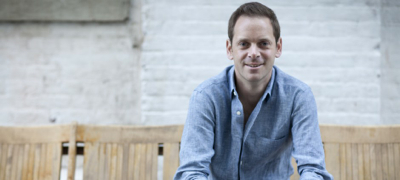 Date
October 29, 2014 at 9:30 pm EDT
Location
How can organization build both profit and purpose? Based on in-depth interviews with entrepreneurs, Westaway profiles a number of the most successful pioneers telling stories of thirteen organizations ranging from non-profits like Charity: Water and DonorsChoose.org to for-profits like Burt's Bees and Method; and from startups like Warby Parker and Etsy to blue chip firms like Nike and IBM. He digs beneath the public stories of the organizations' success to reveal the nuts and bolts strategies to maximize profit and purpose.
Kyle Westaway is Founding Partner at Westaway Law, an innovative Brooklyn law firm that counsels social entrepreneurs, and a lecturer on law at Harvard Law School, where he co-teaches a course on social entrepreneurship.
He advises clients through each stage in the lifecycle of an organization from concept to acquisition, with the perspective of blending profit and purpose. He specializes in emerging legal structures designed for social enterprise such as the Benefit Corporation, L3C and Flexible Purpose Corporation. Kyle has been recognized as one of the leading independent attorneys in the US by Xemplar and has been selected as a Cordes Fellow. His work has been featured in The New York Times, The Wall Street Journal and Business Insider.
He is author of the forthcoming book
Profit & Purpose
and writes on social innovation, entrepreneurship and emerging markets for
The Guardian
,
The Wall Street Journal
,
TIME
and
Quartz
. He launched socentlaw.com – a blog on the legal side of social enterprise, and careerinbeta.com – a blog on the future of work. You can read his recent work
HERE
.
Kyle co-founded Biographe – a socially conscious fashion brand employing and empowering survivors of the commercial sex trade in Southeast Asia. He is Chairman of the Board for The Adventure Project and serves as a mentor for Harvard's I-Lab and Praxis.
—-
This event is co-sponsored by the Department of Policy Analysis, the School of Hotel Administration, the Cornell Institute of Public Affairs, and Chesterton House.